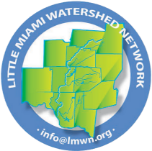 The river is the backdrop to our adventures,
the guidepost of our present
and the pathway to our future.
Become a member of the Little Miami Watershed Network
We compiled a list of environmental resources from our organization and our partner networks. Each group whose information has been shared has its unique area of focus, and we are all dedicated to caring for our environment. Satisfy your curiosity! Just a click and you're on your way to learning something new!
Youth Educational Materials
Explore a range of youth resources and educational materials.
Adult Educational Materials
Explore a range of adult resources and educational materials.
The River Speaks-An Oral History of the Little Miami River
In this video, created in conjunction with an Ohio Humanities grant, members of LMWN interview different people who share their experiences of the Little Miami River. These stories paint a picture of the intimate connection between the river and our local community.
  Full audio interviews from the video about people's experiences of the Little Miami River.
Full video interviews from the video about people's experiences of the Little Miami River.
This map details the canoe launches located on the Little Miami River between John Bryan State Park and Loveland, Ohio.
Take a look at some photos from previous clean-ups, canoeing adventures, festivals, and more!
This document provides information about hazardous waste drop off areas in the Little Miami Watershed. Counties include: Brown, Butler, Clarke, Clermont, Clinton, Greene, Hamilton, Highland, Madison, Montgomery, and Warren.
Backyard Ohio - National Wildlife Federation
Learn more about how you can create your own backyard habitat and even get your yard certified!
Nature Scoop - Backyard Habitat Volunteers
Read past issues of the Nature Scoop to find information about local plants, animals, gardens, and more!
Septic Smart Program - EPA
Find information about proper care and maintenance of septic systems. This site helps to encourage public stewardship in caring for wastewater treatment systems.
Have a favorite waterway? Want to learn about the condition of the water where you live? Check out this interactive map to find out!
This interactive tool provides information about several of our nation's major ecosystems, the services they provide, and how those services, or their degradation and loss, may affect people.
Environmental Quality Index - EPA
This resource presents data in five domains: air, water, land, built, and sociodemographic environments to provide a county-by-county snapshot of overall environmental quality across the entire U.S. The EQI helps researchers better understand how health outcomes relate to cumulative environmental exposures that typically are viewed in isolation.
This web-based GIS tool for nationally consistent EJ screening and mapping. It combines environmental and socioeconomic data to highlight areas where vulnerable populations may be disproportionately impacted by pollution.
This site offers information about water infrastructure projects, water quality monitoring, and news.
River Runner Interactive Map - USGS-Sam Learner Project
This program allows you to follow the path of a raindrop through watersheds. Click on any spot or enter an address, and it will show where the water is likely to flow. Also check out the
international version
.